HELENA — Road wins in the Frontier Conference are huge, but Carroll's win over Montana Western on Thursday night felt bigger than usual.
Rather than drop a third straight conference game and drop to 2-5 in league play, the Saints hung around all of the first half, surviving a barrage of Bulldog 3-pointers early on, going to a 16-0 just before halftime Run and held back a strong opponent in the last three minutes of the game.
Now going into the Saturday afternoon tilt with Montana Tech, the Saints are only looking at the 6-1 Orediggers and 5-2 Providence Argos.
"I thought last night we weren't upset when they made their comeback," said Carroll's sophomore, Andrew Cook. "The whole team played their part. From the first five players to the bench, we all played our part."
"Knowing how good we can actually be was a very motivating factor for us. We're a very young team, so these ups and downs are normal. Now that we had a nice win away, we just want to build on that. That comes from every man on our team doing their part."
Carroll was 1-7 in his last eight coming into play Thursday and had just lost back-to-back home games, a first for head coach Kurt Paulson.
The Saints nonetheless played loosely except for the first five minutes of the game, filling holes in their starting lineup (Jonny Hillman and Brayden Koch didn't play) with James Lang and Trent Rogers off the bench.
Nonetheless, the Saints were led by Cook in what was arguably his best purple-and-gold game yet.
"The part I liked about him last night was five assists," Paulson said. "The shots, the Gui [Pedra] came into the first half to keep us in it, that was Andrew handing over to him.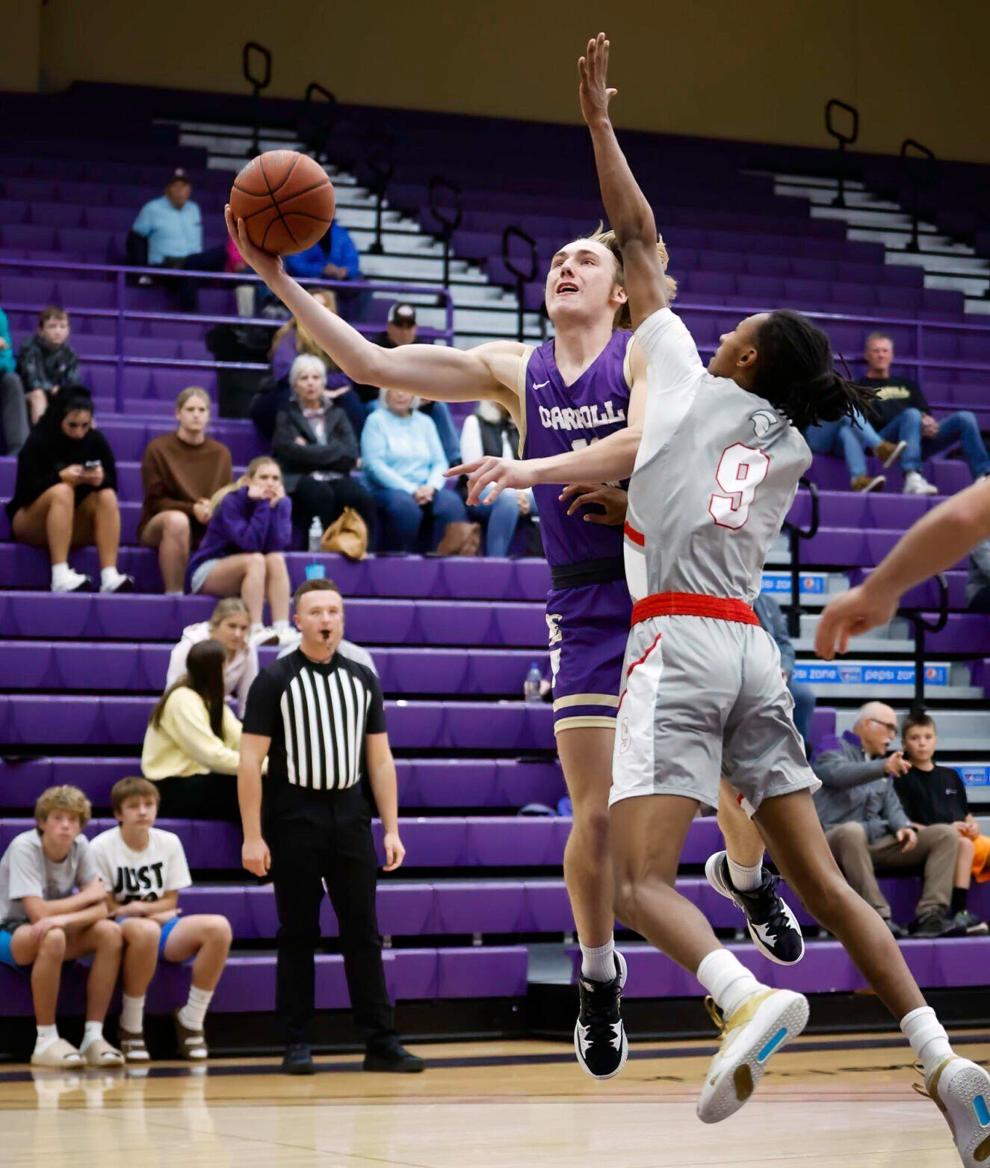 Pedra started 4-on-4 from 3-points apart and Cook totaled all five of his assists in the first half.
Cook also matched his season scoring average with 17 points in the first 20 minutes, and had 11 of Carroll's last 18 and six straight points to end the halftime.
Cook sealed the game with six free throws in the last 49 seconds of the game.
"I honestly just wanted to win," Cook said. "I felt like they were guarding the screens on the ball – it gave me a lot of opportunities to play for our team."
Cook notched a career-high 31 points without making a 3-pointer – and only attempting one – nothing new for the downhill guard.
His longest field goal was about 15 feet from the basket, which suggests more of a post player but something Carroll fans have grown accustomed to from the 6-foot-4 sophomore from California see.
"When I'm at my best, I'm in color and making games for our team," Cook said. "I have no problem shooting three-pointers, but my playstyle is much more aggressive."
"Coach Paulson always tells me not to settle for threes that aren't wide-open kicks. These are the ones I will shoot. Not that it's not part of my game, but it's not my focus."
Cook is shooting 56 percent on 2-point field goals this season. Cook, Carroll's top scorer, accounts for 24 percent of the Saints' total field goals and almost 28 percent of the team's 2-point field goals.
Sixteen times in 18 games, Cook has attempted 10 or more field goals. Only 28 of his 228 shot attempts were from 3-point range.
"He has a goalscorer mentality, that's why he's here," Paulson said. "He picks his spots – which he can get up to his pull-up, that's pretty much 100 percent."
"We're trying to talk to him about how he doesn't let up on some of his attempts and really goes to the edge and pulls fouls."
Cook pulled fouls on his shots twice on Thursday, once for a 3-point play that gave Carroll the game's first lead late in the first half. Carroll never chased after her again.
Seemingly as good with his left hand as his right, Cook finished driving layups with both hands Thursday and broke out his signature turnaround jumper.
Several times, Cook got an angle from the dribble, found a spot inside the free throw line, stopped on a dime, and drilled a jumper.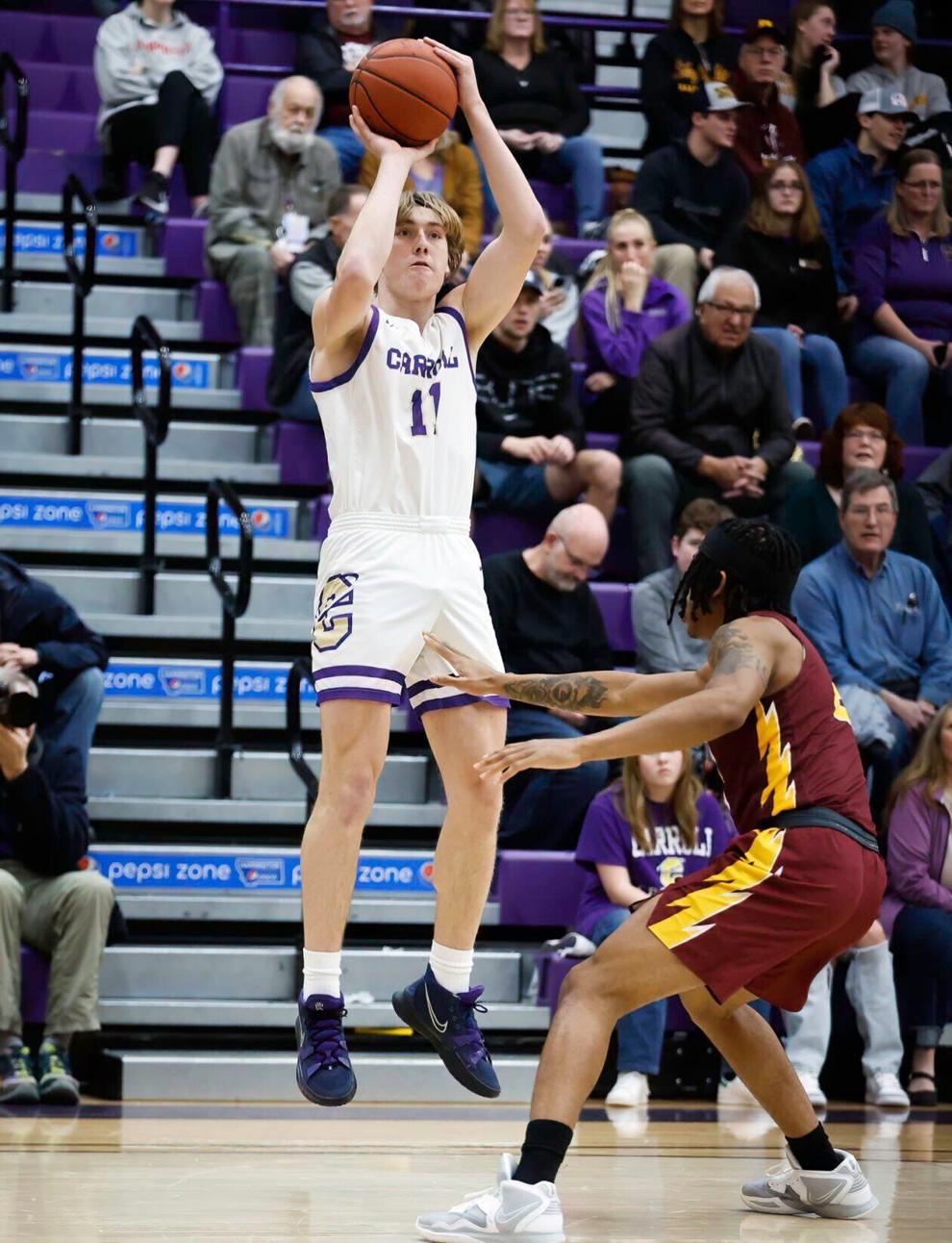 "I'm trying to keep the defense on their toes," Cook said. "If they think I'm going right, I make a quick move to the left and it shifts their entire defense. Then I read a pass, a shot or a layup."
"I've seen a lot of Devin Booker and how he gets his spots and how he uses his mid-range shots. Watching him all the time was slowly wearing off on my game. I'd like to say I'm a much worse version of him in that sense."
Paulson said the next step in Cook's growth as a player will be his ability to find open teammates away from dribbling.
Cook's five assists Thursday night were his most since Dec. 9 (seven) and his third game this season with at least five assists.
He's already made strides in knowing when to throw the basketball out and, according to Paulson, "trusting the process" by making his teammates better with the attention he draws defensively.
Cook was certainly one of the most excited people in the gym when one of his teammates made a good play.
From punches to high fives to post-game hugs, Cook let his friends know when he saw something he liked.
"The winning teams have the most selfless players," Cook said. "I didn't care who kicked the ball last night… we all wanted to win. That was just my competitive fire – it was very, very high last night."
Carroll and Cook run headlong into the Montana Tech train Saturday afternoon.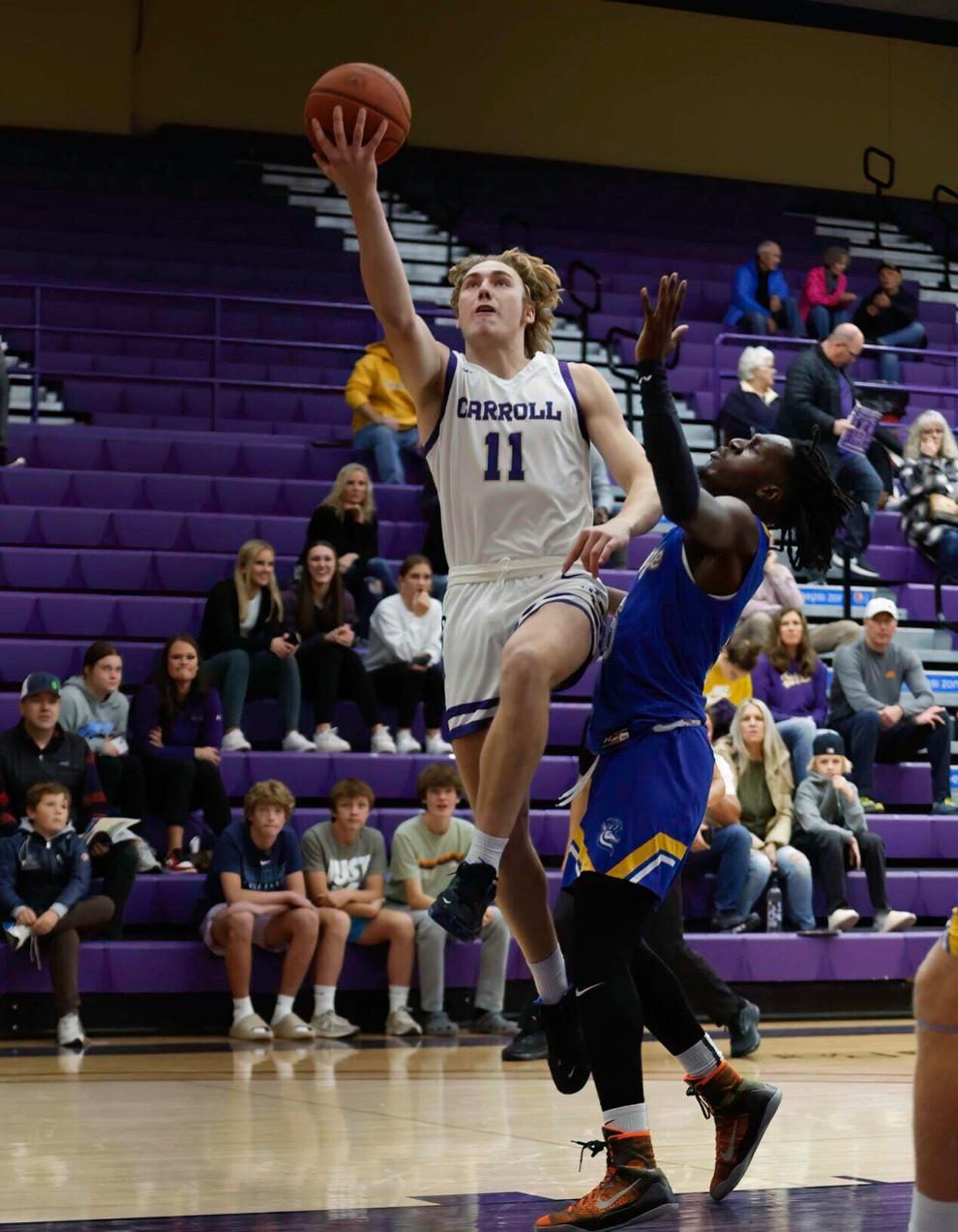 Tech has made his best start in program history, 18-2, behind the conference's leading scorer Caleb Bellach.
In his last six games, Bellach has averaged 23.3 points per game. With the calendar switched to January (five games — all conferences), Bellach is averaging 23 points — on 53.8 percent shooting — 5.4 rebounds, 1.8 assists and 1.4 steals per game.
"They're playing really well," Paulson said. "Deep. Got Bellach among other guys. They've got a really tight team…I think we've got to win the rebound fight, watch the ball and I think we're going to be right there."
It's the first time Carroll and Tech have met at the PE Center since last season's Frontier Tournament title game, and it will be a chance for the Saints to even the season streak one game apiece.
"We have to play harder and smarter than them," Cook said. "They are a very good team, but we fit together well. If we follow coach Paulson's plan and play with confidence, we'll be fine."
Tipp-off is scheduled for 4:00 p.m. after the women's game.