No, you didn't imagine seeing a Montana flag during the first game of the 2022 World Cup for the US men's soccer team.
As the Americans scored their first goal of the tournament, TV cameras spanned the crowd and happened to catch sight of Helena's Max Croes celebrating with the Montana flag.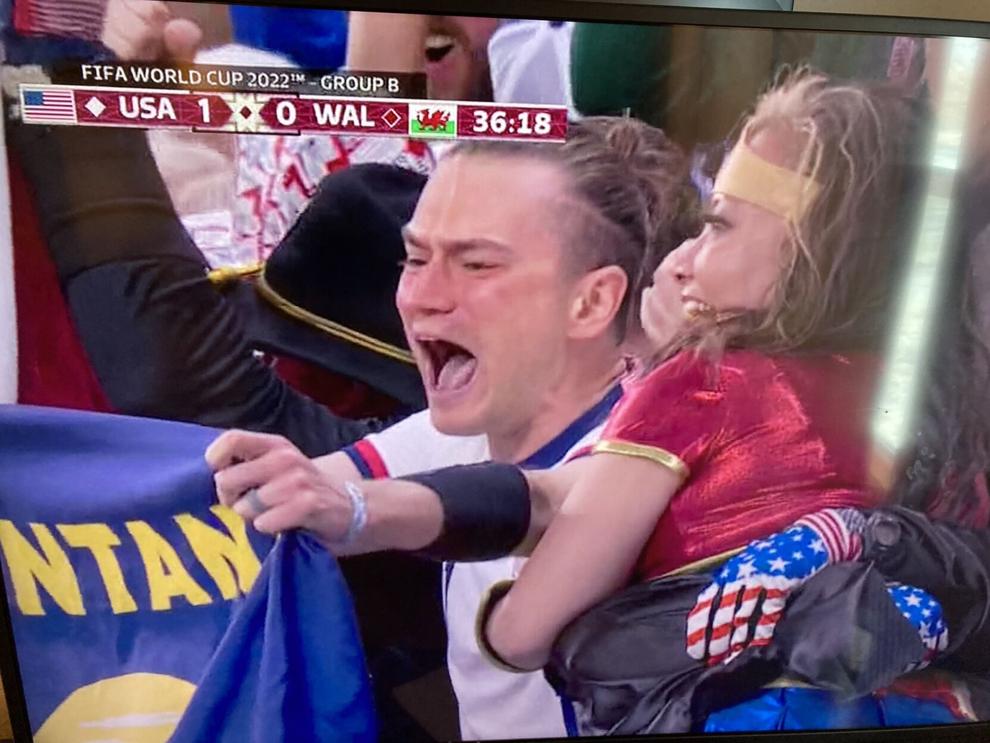 This isn't the first time Croes, an American football superfan, has been caught on television cameras and with his commitment to the USMNT/USWNT and the sport, it likely won't be the last.
"Crazy would be an understatement," Croes said while watching himself on TV at the World Cup. "I go to a lot of games and have about eight jerseys that have Montana written on them with the number 41 on the back. I love wearing this. It represents where I live and is a great way to start conversations with other people. I always try to take the flag with me, and I've been fortunate to have it pop up in a few places over the years. But turning up at the World Cup is an otherworldly experience."
It was a joyful moment for United States football fans and one that seemed to ease years of pain. The USMNT didn't qualify for the last World Cup, meaning it was the Americans' first World Cup goal in eight years.
That was what made it so special, and the look on Croes' face was one of pure, unadulterated joy.
"It's really lucky to see such a sporting moment for a team that you really love and try to support," he said. "Capturing your reaction to that moment is a priceless thing."
It's part of a journey Croes has taken over the past 15 years as he's followed US soccer religiously.
"My dad calls it my Grateful Dead," he said. "I would probably compare it to that. I have friends who don't even invite me over their house anymore, they probably just think I'm gone, and to be fair the USNMT has had more than 20 games in the last year and I've been to about 80 percent of them ."
And Croes isn't just a spectator. He's an important part of the American Outlaws.
If you haven't heard of the group, they are ardent supporters of both the men's and women's national soccer teams. The organization is not-for-profit, has over 30,000 members and hundreds of chapters across the country.
They attend games, have tailgates, and come together to support US soccer. In the stadium this means singing and cheering together.
"One of the things I got to do in a lot of games is be a capo," Croes said. "You're basically a band leader and you lead the people with songs and cheers. It's a real honor and I've had the opportunity to do that for a number of matches between the USA and Mexico, including the latest 'Dos A Cero'. game and I was on ESPN in my Montana 41 jersey singing 'Dos A Cero' with the whole crowd in Cincinnati.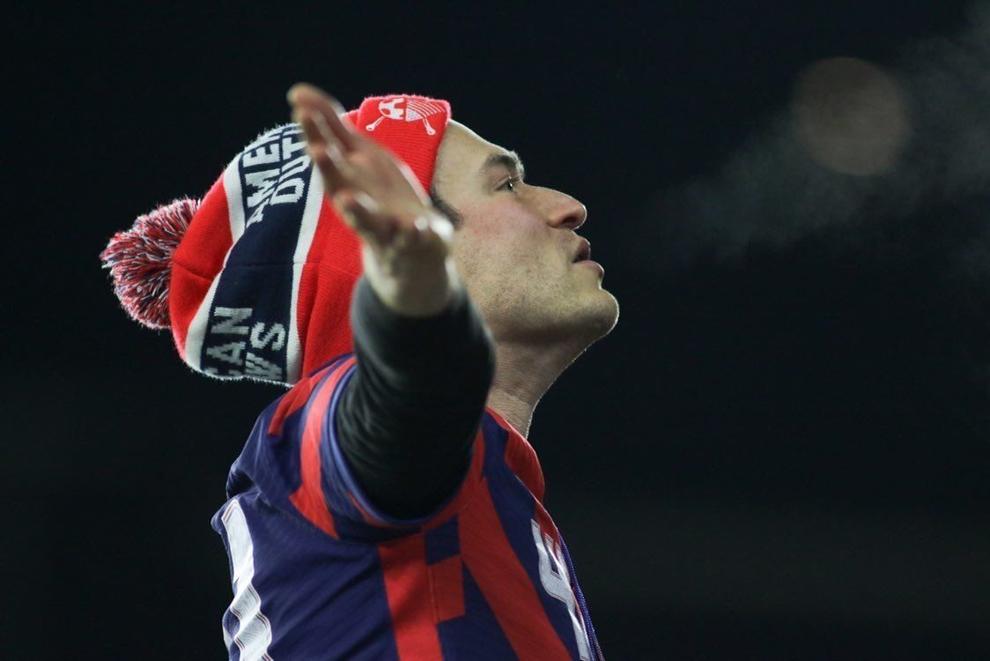 That win helped the United States return to the Worlds, but for Croes it was a previous trip to the 2010 Worlds that got him excited about the USMNT.
Especially since he was there for what is probably the most famous goal in the history of US football.
"I was at the World Cup in 2010 and I was there in the last minutes of the game for Landon Donovan's goal against Algeria," he said. "I can't express the euphoria that was and that's probably what made me chase that feeling ever since."
Croes, who grew up in Texas, first came into contact with the World Cup when the United States hosted it in 1994. After that, his love for the sport grew, as did his dedication to US soccer.
"It's kind of like college football engagement," he said. "And it just has a special culture. I think I discovered that back in 2007."
Since then, Croes, a political adviser in Helena, estimates he's attended about 75-80 U.S. soccer games, and when he's not attending he's working to put together watch parties like the one that will take place on Friday (12 p.m.) at The Cream Puff in Helena for the England game, although he will not be there.
"I wanted to be there when the USA play a World Cup," he said. "Especially after they didn't qualify in 2018."
Croes got his wish when USMNT qualified to travel to Qatar, although given the controversies surrounding the treatment of migrant workers, women and LGBTQ+, it made the decision to participate much more difficult.
However, that didn't stop him from donning his rainbow-colored Montana No. 41 jersey to show his support, even though Qatar's Pride ban required him to wear a jacket over it to actually get into the opening game against Wales.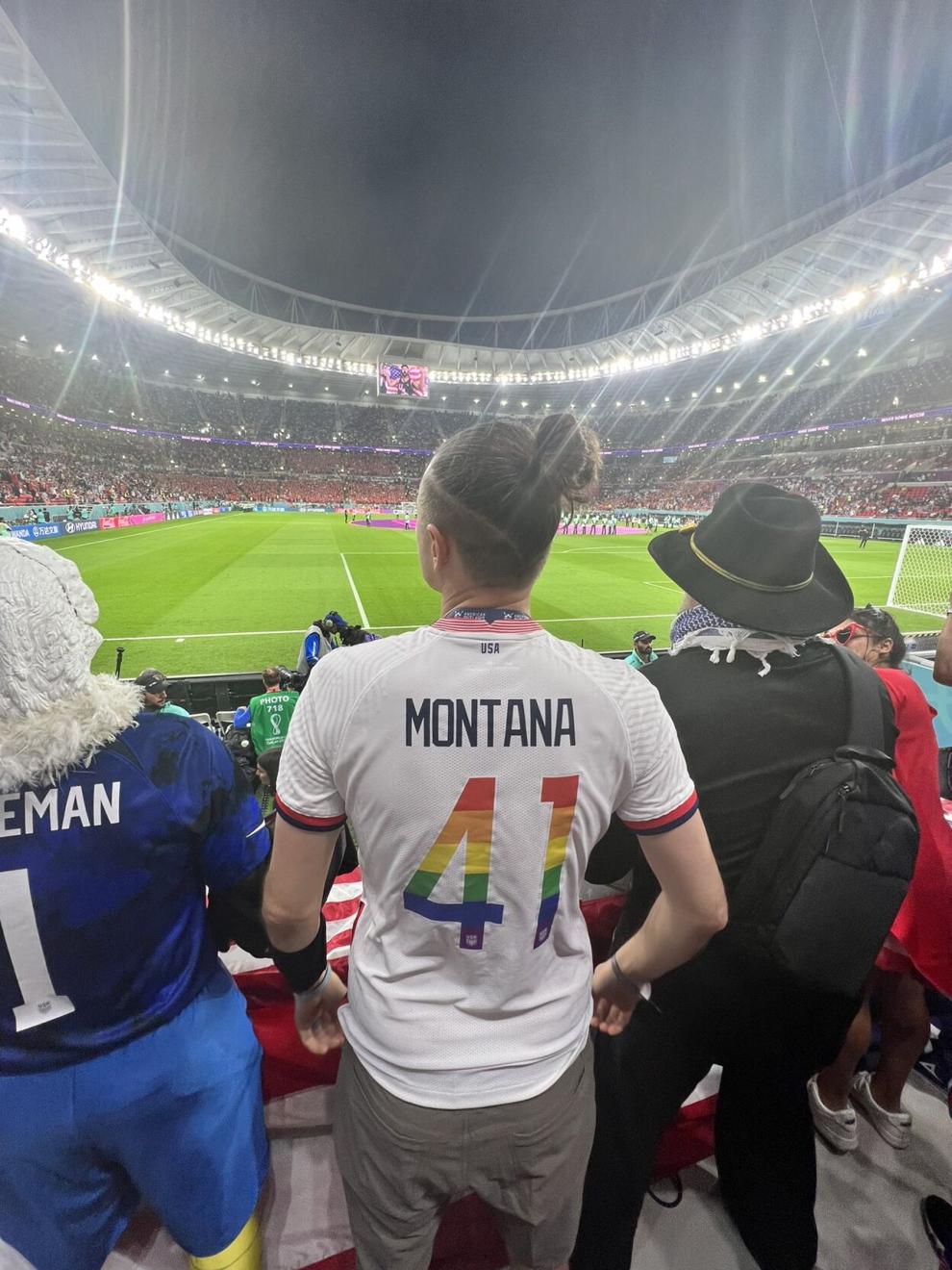 "There were a lot of places that allowed it and a lot that didn't," he said. "But I certainly wore that Pride jersey. It's not a heroic act or anything, but I wanted to make sure I could make my statement."
As for the rest of the World Cup, Croes said he plans to stay in Qatar as long as the Americans play. After a 1-1 draw with Wales, the Americans play England on Friday and Iran next week. They are second in the group with Wales but need to finish in the top two to advance to the knockout stages (round of 16).
"It was tough because it felt like (USMNT) was going to win the game," he said of the game against Wales. "But I'm optimistic because it seemed like we belonged on the world stage. We'll find out on Friday how many points we need to qualify but it's never over until it's over."
"A draw against England would be great," he added. "Beating them at a World Cup would be even better and that's the kind of experience – I want to be there. And my plan is to be here until they lose. Hopefully it's a long stay."
Whether it's Friday against England, next Tuesday against Iran or beyond, keep an eye out for Croes, his No. 41 and his Montana flag, because if the USMNT is on the field, Croes is most likely somewhere around – cheer, support and do what he can to advance the cause of US soccer.
"Whether it's cheering them on or supporting them, we feel like it makes a difference," he said. "Others may not believe it, but the fan in me does."
He's certainly not alone in his beliefs and as for his most memorable moment, apart from being there to see Donovan's goal, his response was simply the growth of the game.
"I want people to be more passionate about US football," he said. "Just seeing the sport continue to grow and become a thing is exciting to me. I can remember going to US soccer games 13 years ago and there were only a few thousand Americans there. Then in the World Cup qualifiers of that cycle, stadiums across the country was sold out for all of those games. Seeing this growth brings tears to my eyes some days and that is what I enjoy and appreciate the most.
Though he hopes the U.S. men's national team will one day win the World Cup, you can bet that if it miraculously happens in Qatar, you'll see the Montana flag flying, along with the No. 41 jersey that it's carrying has become familiar to American outlaws everywhere.