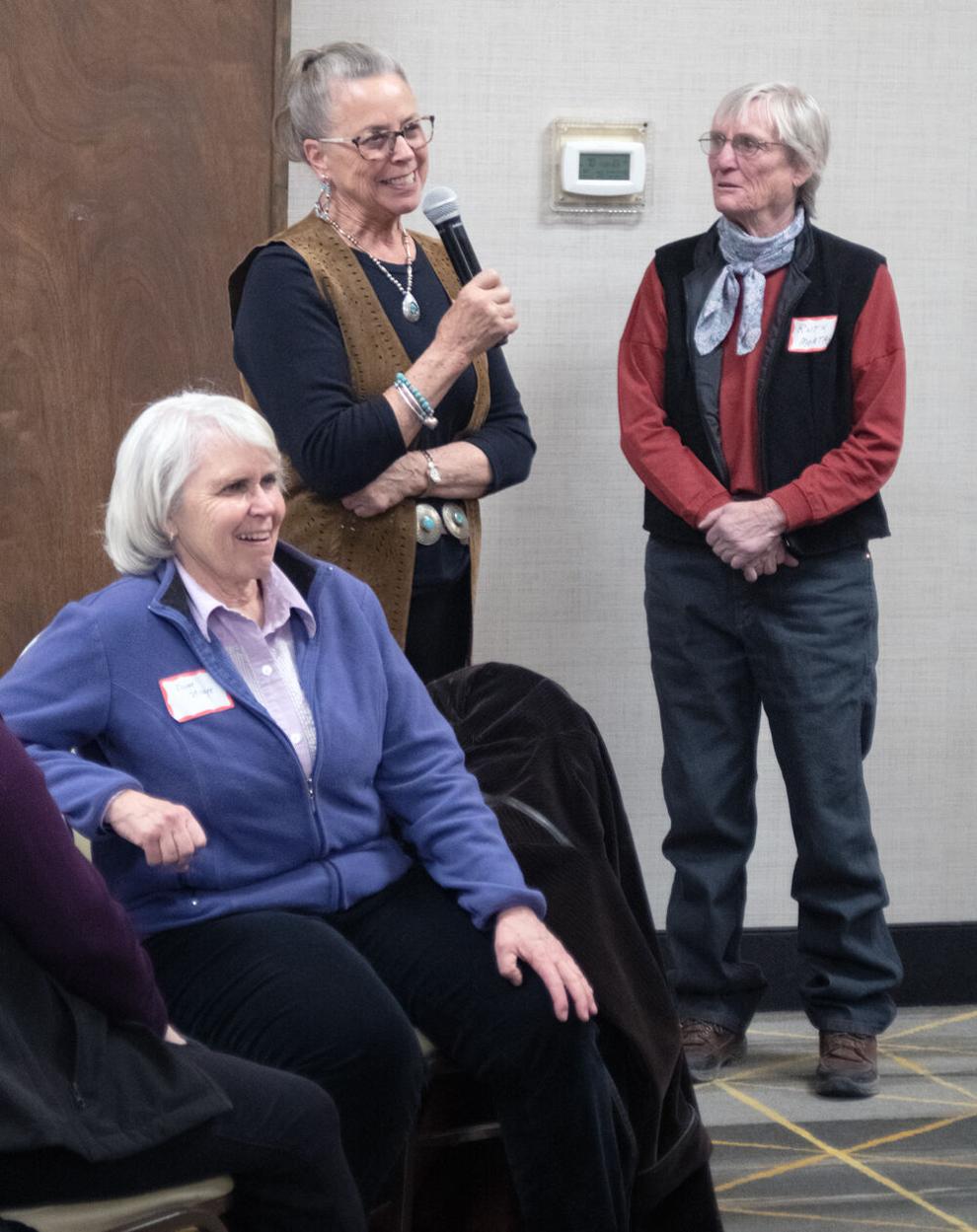 "Dee Dee is NOT her mother's cowgirl type. She wasn't chasing wild horses off a mountain, or packing water from a spring to her home, or attending a one-room schoolhouse. She's a modern take on a cowgirl, yet authentic." So began the biography of the Montana Cowgirl's Association's 2023 Heritage Award recipient.
Dee Dee was born in 1951 and lived her first year on the Birdtail homestead. Parents Doug and Nancy Dear bought 100 acres near Simms to make it easier for Dee Dee and her older sister Barbara to go to school. She has lived on this irrigated land ever since, except for four years in Fort Collins, Colorado after her marriage to Lennard Rains.
Dee Dee attended Colorado State University and had joined the school's rodeo team in the spring of her freshman year. In her sophomore year, she was an all-around cowgirl for the Rocky Mountain region.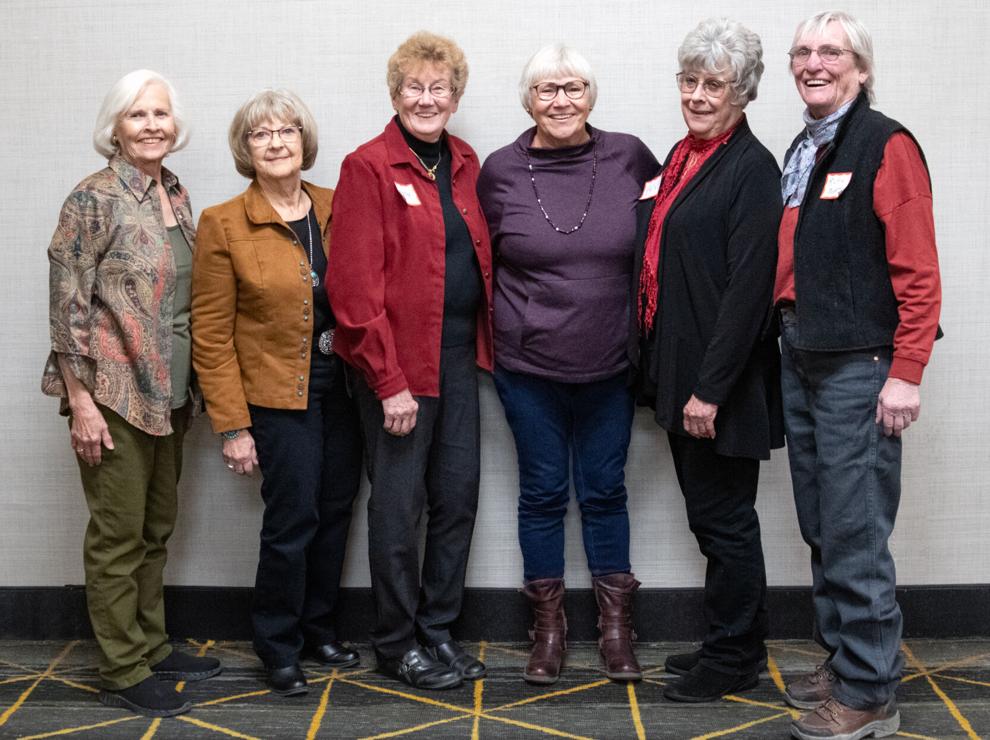 In 1971, Dee Dee successfully ran for Miss Rodeo Montana and finished runner-up in the Miss Rodeo America pageant, winning the Personality Division. Dee Dee gave her trophy to her sorority for safekeeping. There probably aren't many sororities with an MRA trophy on the mantel!
In 1972, through an acquaintance with a young man from France, Dee Dee came to France through a friend in the 4-H, where she learned the language, but also received her first jumping lesson in French.
In 1973, Lennard and Dee Dee married.
For Dee Dee, her children were her top priority, and her time and effort paid off.
Son Traver is a graduate of Southern Methodist University in Economics and International Business. Traver is currently training Barrel Future Horses. Dee Dee has become his go-to video and he's even willing to discuss every run with her. She catches herself smiling from ear to ear when he makes a good run!
Son Matthew is a West Point graduate student in Systems Engineering. He served in South Korea and Iraq as an army helicopter pilot. He currently works as Chief of Staff for the Farmer's Union and is leading the construction of a Co-Op Meat Processing Plant in Havre in conjunction with the College.
Dee Dee is active in the Simms United Methodist Church. She sang in the Great Falls Symphonic Choir for six years. She was awarded a 20-year pin as a 4-H horse and six cattle driver.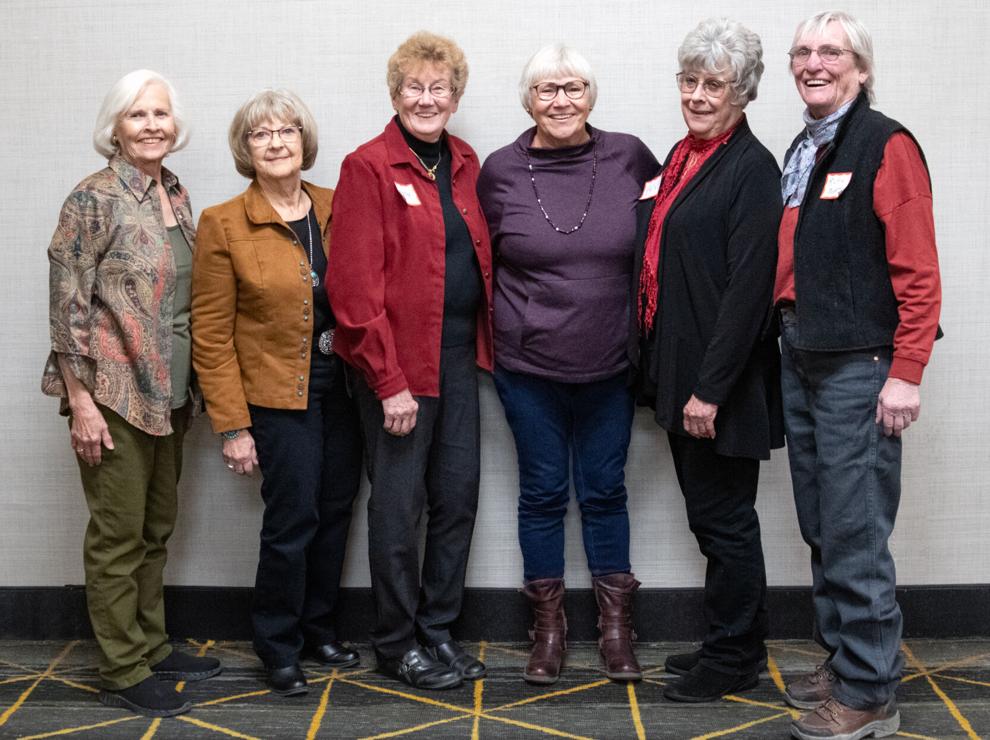 She began bringing students to Europe in 1988 and has taken over 250 Sun River Valley students on 13 different tours.
Dee Dee is an active member of the Valley Lions Club and has been instrumental in establishing a Community Lions Foundation in hopes of revitalizing the local hall and beyond.
Her most recent award is from the American Quarter Horse Association. She was honored in 2021 in Amarillo, Texas for 50 years of breeding American Quarter Horses. After 44 years teaching French and Spanish in middle and high schools, Dee Dee has retired. But she still has 60 Angus cows that need to be fed, calved, exercised, etc.
Dee Dee's quote "Any day is a good day if I get to ride" loves her mare Brenna (Two Fox Chiffon x Bon Jour Investor) and says she is the "best horse ever".
Her children have been well instructed never to depend solely on the ranch for their livelihood, but simply to live the "best life in the world" here if they choose. Sons Traver and Matt are both back in Montana breeding, training and showing Birdtail Ranch horses with a focus on barrel racing. Dee Dee is fortunate to have been able to tend the land for the last 45 years. She is also grateful for being able to pursue her passions in life—horses, cows, foreign languages, and music—and for being so blessed with a family so deeply connected to the land, cattle, and ranch culture of Montana.
An auctin was held during the convention to raise funds, as well as a raffle.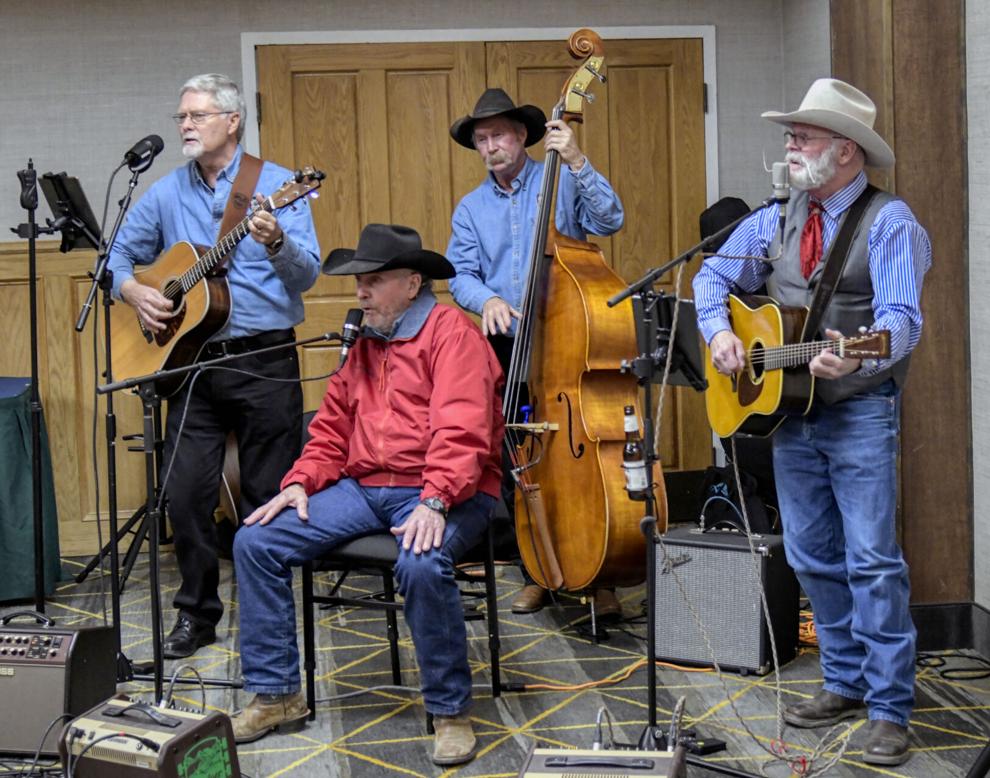 Lunch was served, a healthy portion of roast beef. There were other items on the plate but I stopped noticing when I saw the beef.
We then spoke to Ruth Mortag, a longtime member of the Montana Cowgirls Association. At that last meeting, I noticed that the crowd was significantly larger than when I last visited in 2021. According to Mortag, MCA is indeed growing.
Good. This is a part of the Montana lifestyle that needs to be supported and preserved.
Note: Part of this story was extracted from Dee Dee's biography submitted to the MCA.