BOZEMAN – If anyone wants their son to be a successful football coach, naming him Sonny and living in Butte are good starting points.
Sonny Lubick was born in Butte in March 1937. Sonny Holland was born a year later in the same month in the same place. Both became head coaches at Montana State, with Lubick succeeding Holland in 1978 after several years of coaching together. Lubick was Holland's defensive coordinator at the 1976 Division II Bobcats National Championship
Holland, known as the "biggest bobcat," died last month. Lubick received the news from his home in Fort Collins, Colorado, where he first arrived in 1982. After four seasons at the helm of MSU, he became Colorado State's offensive coordinator this year. He then spent time as an assistant at Stanford and DC in Miami under Dennis Erickson, who was coaching with Lubick and Holland at MSU in the early 1970s. Lubick was CSU head coach from 1993 to 2007.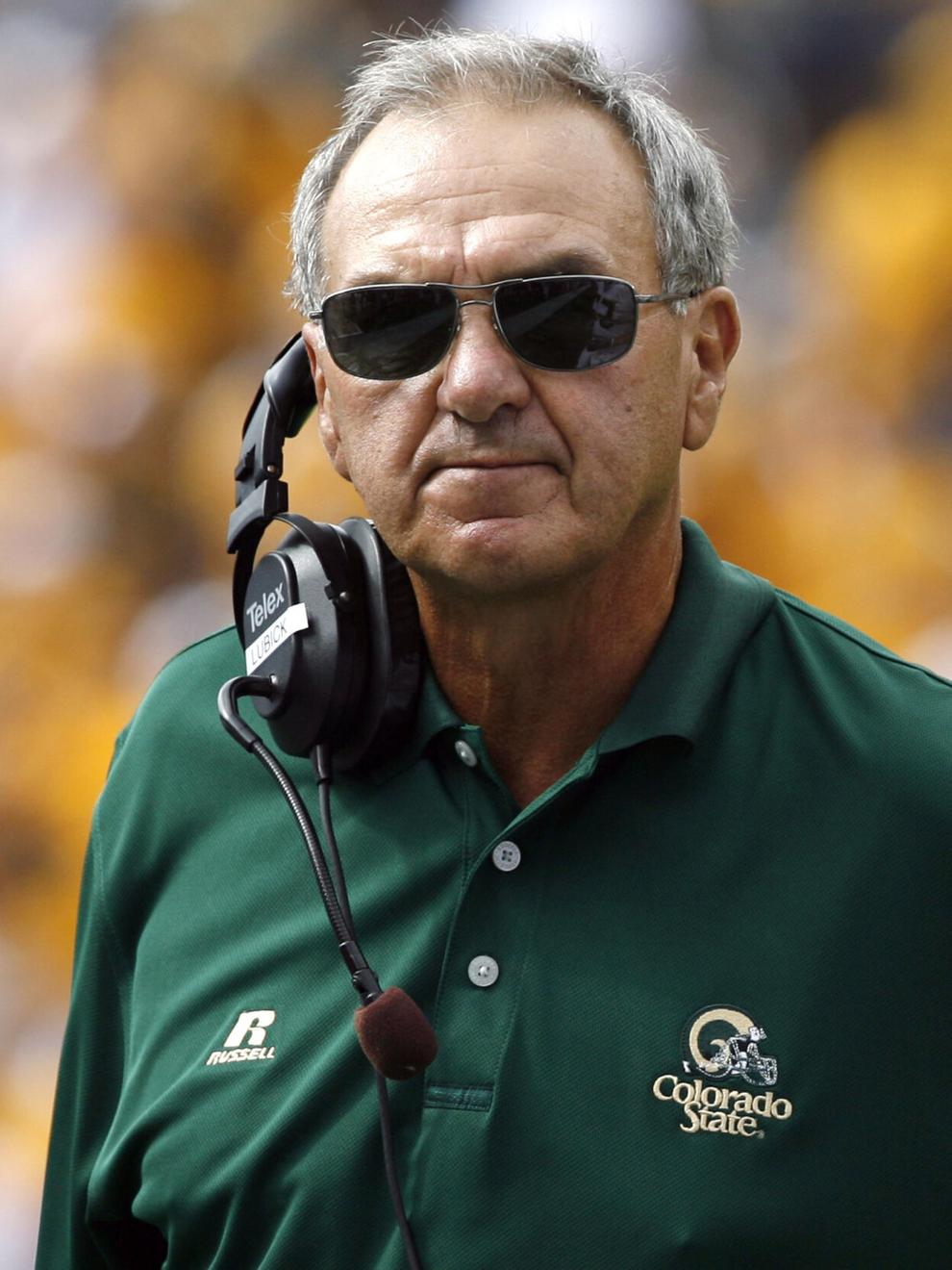 Since the final year of his Hall of Fame coaching career, Lubick has served as Vice President of Community Outreach at Canvas Credit Union in Fort Collins and teaches a leadership class at the CSU College of Business. The soccer field in the CSU Hughes Stadium is named after him.
Lubick spoke to 406mtsports.com over the phone Jan. 6 about his late friend and the many memories he and Holland had during their days in Butte and Bozeman.
NOTE: This interview has been edited for brevity and clarity.
406: How did you react when you found out about Sonny Holland's death?
SL: I was very, very sad. Both my wife Carol Jo and I, (son) Matt (Lubick) and my son with the Bills (Marc), our whole family (was sad) because Sonny was very close – he and his wife Deanna and the girls . I don't even know if I would call him an employer. He was just a friend and a great person to work for and with over the years. He was very instrumental in my becoming an assistant coach at Montana State.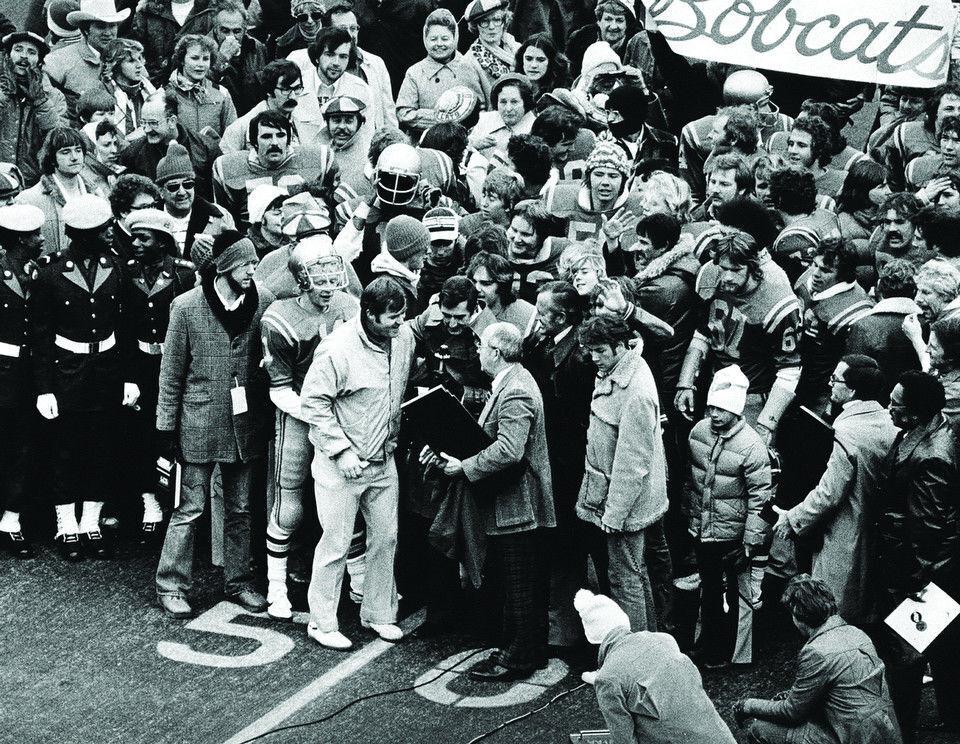 406: Growing up with him across the street, what was it like? What did you hear about him while you were at Butte Central and then in college?
SL: Back then we didn't like the guys all over town. Butte High, of course, they were always much better than us. Central hardly ever beat Butte High.
He must have been really good because I can remember my junior, senior year when we were preparing to play them. We usually just talked about the quarterback or the great receiver or the running back. Butte High always had great players coming out at the time. Our coach, I'll never forget that — I can't remember exactly what year — (he said, 'Butte High, they got a guy over there that's the best center in the country, the best center in Montana . " He never talked about an offensive lineman. We were never taught then and we still don't, but our coach told us how good (Holland) was. "We have to keep an eye on this guy because he's as good as it gets. He gets her whole team up and running." That perked up all of our ears, especially mine.
406: What made him such a good center?
SL: You never became a freshman at Butte High School unless you were a junior or a senior. Then here was a guy who certainly started for them as a sophomore, if not a freshman, just like he did at Montana State.
You knew something about him. You might see him around town, meet him nearby. I appreciate the fact that he could start every year for a team that was one of the better teams in their state…it was great high school football then, probably like it is now. For someone who played at one of the top schools in the state, which always had a lot of players out there, a lot of competition to be a starter for them for three or four years, that spoke volumes.
406: What made him such a good coach?
SL: What made him a good coach was just how he treated people, I think it would be the simplest and most direct way to put it. Always respect and always sincere, not fake but sincere concern. I don't remember him ever raising his voice to coaches. There are many things in this business that I find frustrating for coaches.
The only thing that sticks with me, and I can still feel it now, is the warmth he always showed. The warmth and his voice. You just liked being around him. You used to come to work and he would come into your office and say, "How are you? Everything ok?" It wasn't just said. That's what we teach our managers: Don't just say it, mean it.
He had a special quality that I think is why he is considered as good a coach as there is. And I know people probably didn't think he was a great Xs-and-Os guy, but he was. He knew what was going on, but he let his coaches train. He gave us responsibility and allowed us to coach. Always very supportive in every way and he could bring a team together.
We were struggling there in the state of Montana. I worked with Tom Parac for a year. He was the head coach and we were about 2-9. The first year Sonny took over we were (2-7-1) and our second year here we're winning the Big Sky Championship with the same people.
People loved being around him, players loved playing for him and his coaches loved training with him.
406: Is there a special memory of him that stands out?
SL: We were almost across the street when I was there (at MSU) and I watched his girls grow up – Wendy, Heidi and Jody. There were two things. #1 was the city or county would enact an ordinance. We didn't have sidewalks around our house down there, and we had to put in a sidewalk. I couldn't do that job, but he came down and spent hours on a Friday, Saturday just to come down and work, dig the sidewalk, fill out the forms, help cement maybe four weekends in a row. Well, who the hell would do that? This is where the head trainer comes by and helps you build your sidewalk.
What always brought tears to my eyes was – Matt was maybe 7 or 8 years old, Michelle I don't know and Marc was just a little baby – he played Santa Claus. He came by on Christmas Eve in a Santa suit. He looked more like Santa Claus when he put on a full suit than Santa Claus. I remember my children sitting on his knee. He probably did that for all the neighbors in the neighborhood.
Who does that as a head coach in football? That shows a bit what kind of person he was. He was always willing to help and never put himself above you. Some coaches feel they should behave a certain way because there's a head coach behind their name. But he was the same person.
(On) the preseason program (one season), on the front he had the four assistant coaches. That's how he treated us. He treated us like we were all head coaches.
Now I teach my leadership class, these are the examples I use. That is true leadership.