PARKER COTTON Bozeman Daily Chronicle

BOZEMAN — Shortly after the Montana State men's basketball team's season-opening loss at Grand Canyon University, RaeQuan Battle lamented being called for four fouls.
Those whistles limited his effectiveness on the defensive end, and when he clinched his fourth place finish with more than eight minutes remaining, he had to be substituted for several minutes as the Bobcats worked to regain the lead on the track.
"That's the thing about a good defense, sometimes you stack up a few fouls," Battle said Nov. 7. "…We can't be that aggressive, especially when I got my fourth I couldn't push the boys like I was in the beginning."
Missing out on Battle's presence in the later stages of the game, MSU lost by six points. Since then, Battle has been the Bobcats' top scorer in three of four games without being called for a single foul in that streak.
When Battle is available and not hampered by fouls, he was the team's offensive spark earlier this season.
Battle, a junior in his second season at Montana State after playing two seasons at Washington, was Big Sky's co-reserve of the year last season after averaging 8.5 points at 45.7% off the bench had shot. He's started all five games for MSU this year (3-2), and his offensive ability is a big reason for that.
After scoring eight points in 27 minutes at GCU, Battle had 24 in 37 minutes in a win at Long Beach State — the most he'd ever scored as a player at UW or Montana State. He followed that up with 20 points in 31 minutes in a loss in Oregon, his second 20-point game of his career.
"He's a three-time goalscorer. He can score inside, middle and outside," said point guard Darius Brown II at a practice session last week. "He can do everything and at the moment he has the hot hand. We're going to try to keep feeding him and keep him involved and let him keep going.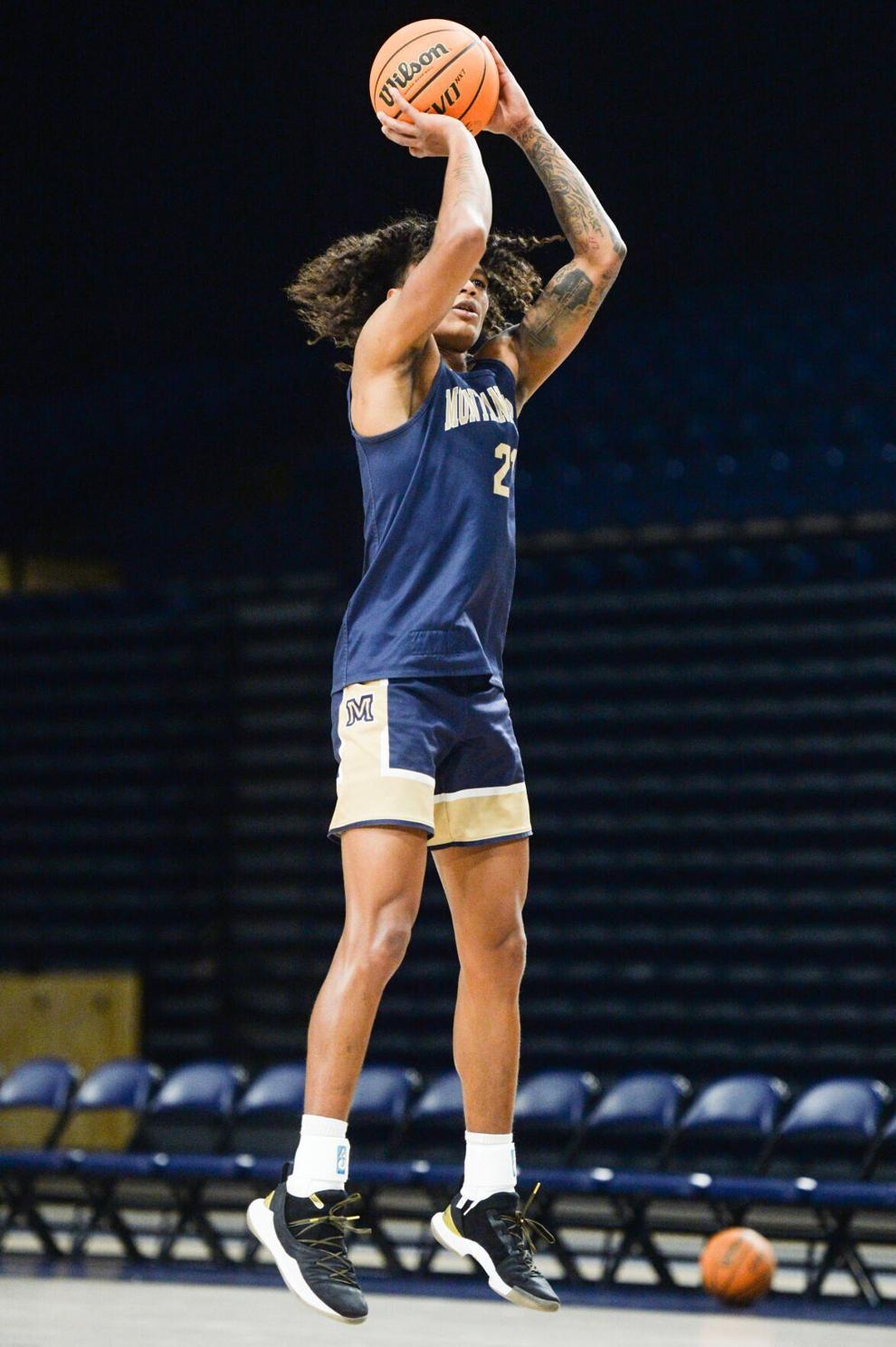 At that same practice, ahead of recent victories over Warner Pacific and in North Dakota, Battle humbly brushed off the notion that he had "the hot hand" because he wanted his outside shooting to get better.
In fact, he had only made 3 out of 16 3-pointers at this point. But its overall effect was still not to be overlooked.
"I would say I'm feeling a little more comfortable," he said. "I've got a few layups, a few midranges, but that just broadens my game. I have to fire more and more shots and be more consistent from the 3rd.
In his last two games, Battle has nine points against Warner Pacific (a brief lapse from carrying the point load because the Bobcats easily won against NAIA opponents) and hauled in 30 points against North Dakota on Sunday to boost his career improve again.
He shot 2 of 8 on 3-pointers in those games (with both brands going against AND), but overall he was remarkably efficient. He shot 4 of 7 against Warner Pacific and then 12 of 20 against the Fighting Hawks.
"He does. He's a goalscorer," head coach Danny Sprinkle said in practice on Tuesday. "I'm going to let him do what he does best and that's scoring the basketball."
Sprinkle said there have been times when Battle has thrown bad or hard shots, but he also praised the player's ability to hit them anyway.
"When you have someone who is that talented, you have to live with it," Sprinkle said.
The coach added that Battle's shot selection has improved overall since arriving on campus prior to last season.
"I'm proud of him for that," Sprinkle said. "Now he's going to get a lot more attention from defense and teams could double-match him or catch him. Then he has to do the right basketball game, just do the easy game, but I'm really happy with the way he's playing.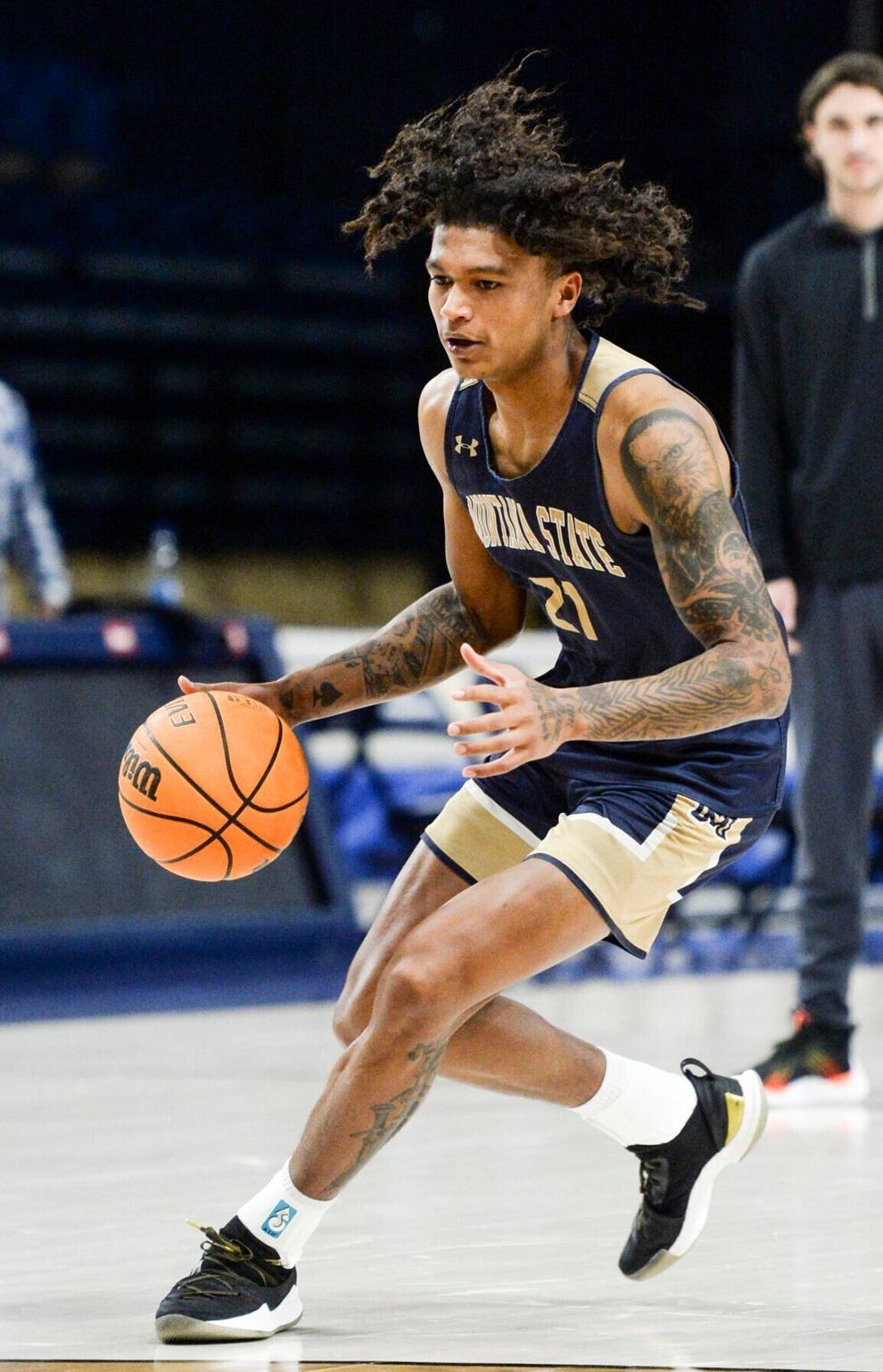 Sprinkle said ahead of the season he'd like to see Battle create more plays for his teammates this year, and while he's only had four assists so far, Battle and the other players have been moving the ball well this year, Sprinkle said. At times the offense can stagnate, but the Bobcats move the ball and find the looks they want.
Over time, everyone involved expects more and more points to come from other sources.
"We have a team where a lot of people can put the ball in the basket in different ways," Brown said last week. "Right now we're getting open shots. We're not seeing them as often as we'd like at the moment, but everything will find itself."
Maybe this has already started. Twelve players scored against Warner Pacific, which may not be the best benchmark, but it's not nothing. Even more impressively, Jubrile Belo had 16 points and 10 rebounds against North Dakota (after 23 and 8 against Warner Pacific), and UC Davis transfer Caleb Fuller had the best game of his short MSU career with 13 points and 10 rebounds.
As for Battle, his usage doesn't seem to be dropping and his teammates seem to be enjoying the show he's putting on.
"That game in North Dakota was weird because it didn't look like he had 30," said second forward Sam Lecholat. "He is the most talented athlete. He's got the bounce. He can shoot. I'll look for him a million times in one game. I give him 100 points. I don't care as long as we win."
As the proverbial icing on the cake, Lecholat said Battle doesn't brag about his goals and he's not one to crave the opportunity to take over games in this way.
"He says: 'It's about us,'" said Lecholat. "That he's like that is all that matters."
Parker Cotton can be reached at [email protected] or 406-582-2670. Follow him on Twitter @ByParkerCotton.