BOZEMAN — Weber State head football coach Jay Hill didn't dodge the elephant in the room.
On Tuesday, Hill was closing in on Grant Sands, the Weber long snapper who fired four snaps into the end zone for safety on Oct. 22 in a 43-38 loss at Montana State. Sands and his teammates will return to Bobcat Stadium for a game of football on Saturday, the second-round playoff game of the Championship Subdivision.
"I said, 'Grant, you're going to go in there and the players are going to talk, and the fans are going to come at you,'" Hill told reporters Tuesday. "He smiled at me. He says, 'Coach, I know that.'
"We don't hide from that."
There are few things Weber (10-2) or fourth-seeded MSU (10-1) can hide from each other ahead of their second meeting of the season. Plans will matter, but execution is the most important thing both Big Sky Conference teams look to ahead of their high-stakes rematch.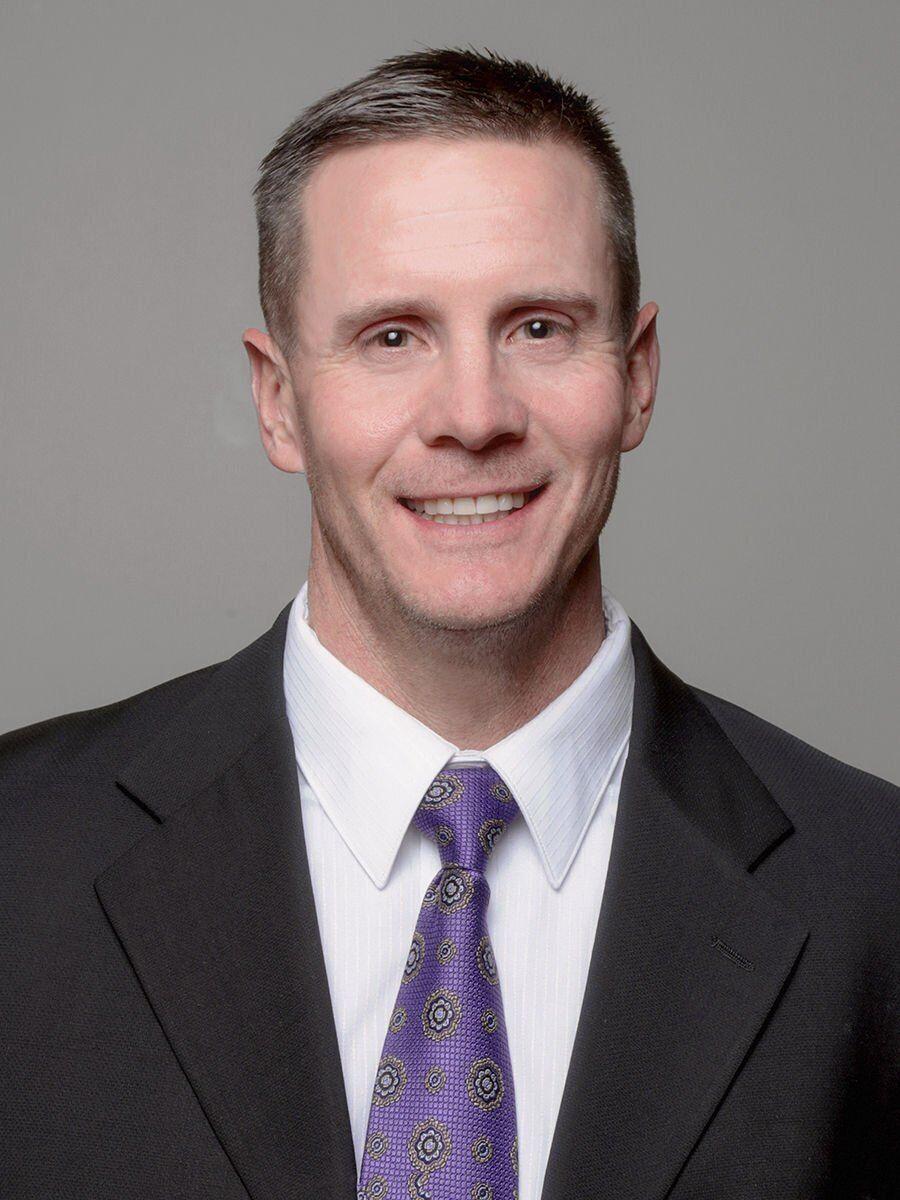 "We understand we made some costly mistakes last time, but we also understand that despite all those crazy mistakes and everything that went against us in that game, we still had a chance," Hill said, adding : "We're going to have them go in there and do a few more games than last time. We have to play clean."
Weber and MSU played in wet conditions on Oct. 22 and no precipitation is forecast for Bozeman on Saturday. Sands sent a snap through the end zone to set a safety in a 33-30 home loss to Sacramento State on Nov. 5, but conditions were wet that day as well and he was otherwise on target.
There's also no guarantee that Sands will attempt a snap against MSU this round.
In last week's 38-31 opening playoff win over North Dakota, Weber punted on his opening drive and didn't punt again until the fourth quarter. The Wildcats rushed 330 yards into the win, thanks in large part to former All-American running back Josh Davis, who finished for 129 yards and two touchdowns. Her passing offense has been solid all season and looked better against MSU than the advertised 14-for-30 151-yard performance. Fallen passes cost Weber almost as much as Sand's snaps this afternoon.
MSU's defense has been looking better since a last-second win in northern Arizona on Nov. 5, but it's hard to predict how the Bobcats will play that side of the ball Saturday, especially without defensive coordinator Willie Mack Garza, who was suspended afterwards cited for a DUI.
Abraham Williams hit one of his four kick return TDs in the first quarter of that game on October 22, and Hudson Schenck returned a punt for a score four minutes later. The longest return MSU has allowed since was 31 yards.
"We covered kicks and punts really well in the last 15 quarters," MSU head coach Brent Vigen said Monday. "That first quarter, which gave them two points, was probably the most eye-opening for us."
Despite all the unusual things that happened at Bobcat Stadium on Oct. 22, one thing stayed true to form: MSU's ground game dominated. Quarterback Tommy Mellott was responsible for 273 of MSU's 347 rushing yards that day.
"Tommy Mellott has pushed the envelope too often. He had three or four really big runs that were just devastating for what we were trying to do," Hill said. "We weren't very reliable in some of the things we did with the secondary school boy and how we ran him. … We don't have to reinvent the wheel, we just have to do our job better than last time."
Weber linebacker Winston Reid repeated his coach. The Wildcats knew MSU wanted them to run games, they just didn't run well enough.
"It was all on us, the guys didn't do the job," Reid said Tuesday. "Bad tackle was a big deal."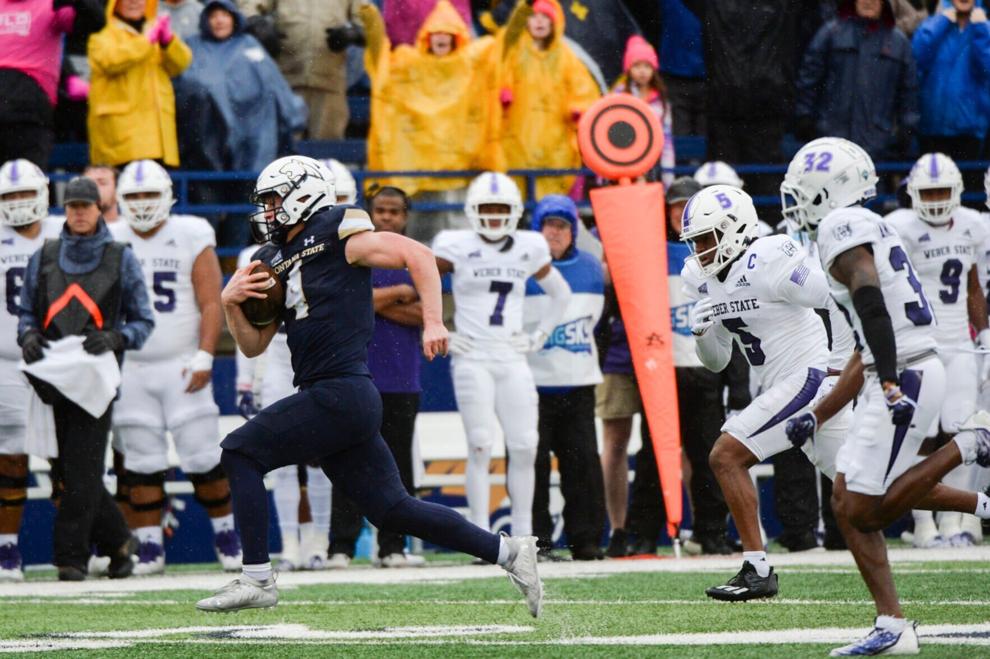 Lane Sumner, arguably MSU's best running back this season if he's healthy, played in the first Weber game but suffered an injury in the fourth quarter and will be absent for the remainder of the season, according to Vigen. Not only did the Bobcats stay afloat without Sumner, they ran even more effectively.
Elijah Elliott has steadily improved throughout the season, and fellow running back Marqui Johnson is a major game threat whenever he touches the ball. Mellott and backup QB Sean Chambers, returning from injury at Cat-Griz, have been effective when the other is out, but have made it particularly difficult to defend offense when playing option plays together.
"They do a great job with deception, trying to draw the eye one way but the direction of the piece the other way," Hill said. "They get you ready. You can't just float out there thinking that you're going to run to football and make a game, you have to be very reliable, you have to be technically sound. They are very creative in where they find their discrepancies and how they deploy their staff."
MSU's offense — which has averaged 325.7 rushing yards per game this season and 496.5 in the last two competitions — will add RB Isaiah Ifanse to the mix against Weber, and "he has a chance to be better ' than before, Vigen said. Ifanse set MSU's single-season rushing record last season.
The Wildcats have the best defense in Big Sky by multiple metrics, but trying to stop all of MSU's playmakers from running behind a stellar offensive line and elite perimeter blockers like Derryk Snell and Ravi Alston could take more than just the execution. Luck and prayer may have to play a part.
That goes for both teams. MSU is #3 and Weber is #9 in the Stats Perform FCS Top 25. They're each elite on one side of the ball, and they're good at all three stages.
"I really believe that if you can beat the state of Montana, you can beat anyone," Hill said. "We left so much on the field when we first played that I want to go in there and play a clean game and see how it falls."